Barstuff Showroom in Berlin
We warmly welcome you to the Barstuff.de showroom. You will find us at Kurfürstendamm 115B in Berlin. We present a large part of the products available online, but also novelties that are not yet sold online.
The showroom is not open to the public, only by appointment, as we would like to give you our full attention.
Please make an appointment at least a few days before your visit:
Tel +49 (0)30 74740843 | Contact form
If you would like to see a specific product, please inform us when making the appointment and we will make sure that it is on site.
Please note: it is not possible to buy products on site, but you can pick them up at the warehouse (Wohlrabedamm 12) or have them delivered.
Whether you are opening a new cocktail bar or restaurant, are looking for the latest barkeeper equipment or need to find a replacement for your discontinued wine glasses: look no further!
Our Barstuff Showroom in Berlin presents to you:
Drinking glasses from well-known manufacturers and new discoveries

A representative selection from all our product categories

A wall full of cocktail shakers

Large selection of bar tools

Tableware from different manufacturers and decors
The showroom complements the Barstuff online shop with:
Advice from professionals
Real life products to touch and try out if necessary
Advice on alternatives if the item you want is sold out
Novelties and series that we do not yet offer online
Address: Kurfürstendamm 115B | 10711 Berlin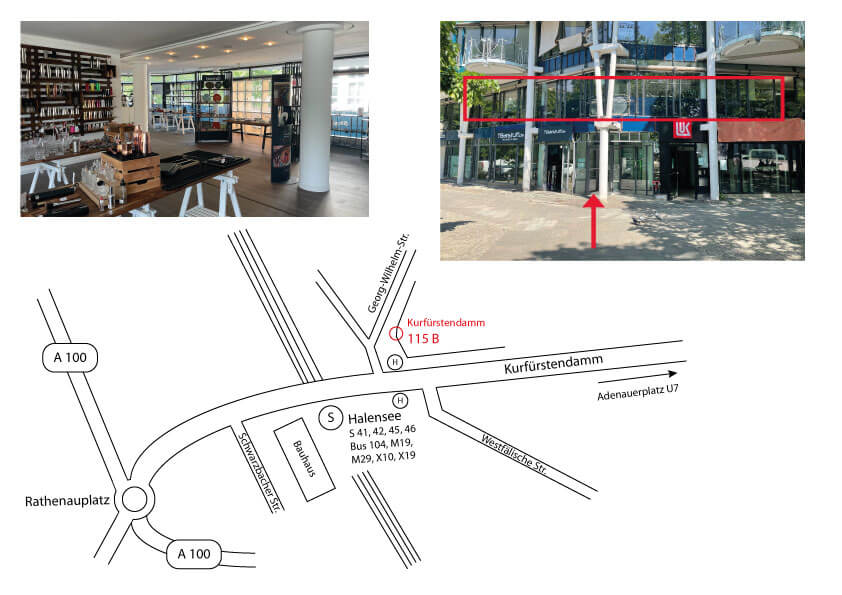 With or without VAT?
For corporate customers we are happy to show our prices without VAT.
Please select:
Business client
Consumer